ProSafe Inspection Services - Bakersfield Home Inspection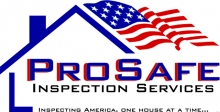 ProSafe Inspection Services - Bakersfield Home Inspection
Steven Bynum
PO Box 21061
Bakersfield, CA 93390

Phone: 661-374-1180
Email: Click Here

Description of Services
Thank you for choosing ProSafe Inspection Services.

Here you will find everything you need to get started concerning your residential and commercial inspection needs.

We offer complete Bakersfield Home Inspections. Reports e-mailed within 24 hours of the inspection and one bound copy hand delivered to the location of your choosing.

Termite inspections can be scheduled at the same time as the home inspection for your convenience. Termite inspections are performed in conjunction with PESTX Bakersfield Termite and Pest Control.

We can take care of many of your inspection needs including Termite Inspections, Home Inspections, commercial Inspections as well as Mold Inspection and Radon Testing Services.

If you don't find what you need here, please feel free to call us anytime; Its free to talk.
California Areas Served by ProSafe Inspection Services - Bakersfield Home Inspection
Services & Areas of Expertise
Wood Destroying Organisms Inspections, Mold, Radon, Home Inspections, Commercial Real Estate Inspections, We do it all.
Education & Credentials
PCO Branch 1, 2 & 3 Operator