Raines Home Inspection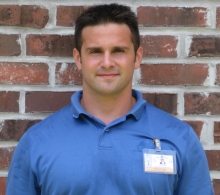 Raines Home Inspection
William Raines
525 Tracey Circle
Lafayette, LA 70503

Phone: 337-344-7173
Email: Click Here

Description of Services
The Raines Home Inspection Company is the most reliable home inspection company in Lafayette. Our unique approach to home inspections sets us head-and-shoulders above the rest. This is not only due to the superior reports that we create, but the personal attention you get from our well trained, experienced and friendly inspectors. We are not a run-of-the-mill franchise or part of another organization. Inspecting homes is all we do. In addition to providing you with a detailed home inspection report, we take the time to discuss the unique features of the house. Lafayette has many different styles of homes from turn-of-the-century Victorians to brand new luxury homes. Materials and techniques continue to change as with any industry. Our experience will help you understand the house you are buying. Our reports include diagrams, photos and links to additional information on the internet.
Louisiana Areas Served by Raines Home Inspection
Services & Areas of Expertise
Why choose us?

110 % Customer satisfaction.
90 Day Limited Home Warranty with Your Home Inspection!
Residential and Commercial Inspections.
We create easy to understand reports with color photos and an easy to read summary.
We are also available on Saturdays and Sundays.
Fully licensed and insured, you will not find a more professional and thorough inspection report combined with the benefits you will receive by choosing us.
We use HomeGauge inspection software to generate a professional report online with a password protected link for viewing.
We specialize in inspecting the phases of new constructions
Education & Credentials
Licensed by the Louisiana State Board of Home Inspectors. Member of the Rebuilding Together Acadiana Association. Insurance coverage with Lexington Insurance Company.