PRIME INSPECTIONS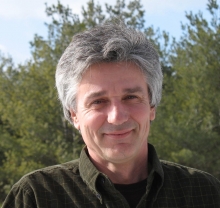 PRIME INSPECTIONS
Frank Macak
2685 Patent Line Rd.
Franklin, NY 13775

Phone: 607-829-2992
Email: Click Here
Website:
Description of Services
My name is Frank Macak, owner and sole propriator of PRIME INSPECTIONS. I am a New York State Licensed Home Inspector Lic# 16000041526, serving Delaware, Otsego, Chenango, Schoharie, Broome and Madison county.
By choosing PRIME INSPECTIONS, you are guaranteed a professional, courteous and thorough home inspection, performed in accordance with NYS and NACHI recommended Standards of Practice, and to the highest Code of Ethics.
I have over 27 years of experience in building management / maintenance and construction, which includes working for Trump Organization Inc., The Upstate Home For Children as well as owning my own home improvement business.

New York Areas Served by PRIME INSPECTIONS
Services & Areas of Expertise
In addition to a General Home Inspection, I also provide ancillary services such as: Radon Testing, Water Quality Testing, Septic System Dye Test, Mold Inspection and Sampling and others.
Education & Credentials
Valid NY State Lic# 16000041526
Completed many certified courses among others:
Roofing Inspections
Plumbing Inspections
Foundations Inspections
Safe Practices of an inspector
Asbestos awareness
Mold awareness, testing and sampling and others
Member of NACHI, STAHI
I have completed 140 hrs of specialized training, and participate in many continuing education classes yearly.