Bow Tie Home Inspection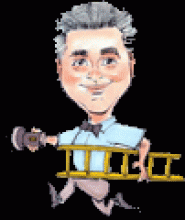 Bow Tie Home Inspection
Rick Barr
2408 McCarran dr.
Plano, TX 75025

Phone: 972-345-5905
Email: Click Here

Description of Services
Home Inspection Service company supporting the North Texas area. I just passed 2,000 homes, commercial buildings and re-inspections inspected in five years of business.
Each Inspection includes the following:

* Complete visual inspection of your home from top to bottom.

* Free system security check.

* Easy to read computer generated TREC compliant report generated in Hardcopy, on CD or in E-mail format.

* Color pictures pointing out issues of concern.

* Printed three ring binder.

* Home file system (pocket folders).

* Home safety tips for fire evacuation, carbon monoxide protection and general home safety.

* On-Site discussion of Inspection report.

Our Service to You

The purchase of a new home is the single most important investment you will ever make in your life.The misfortune of discovering a defect after ownership could be very costly. We have the practical and professional background that assures an accurate and honest evaluation of your prospective home. Through the scrutiny of a professional home inspection, we will systematically evaluate the various systems and components of the house, while objectively sharing constructive information with you during the process.

The inspection will report on all accessible structural, mechanical an electrical systems that comprise the building and grounds. If quality is important to you, please allow us to demonstrate the benefits of a professional home inspection. Bow Tie Home Inspection Service is competitive, comprehensive and confidential. We look forward to the opportunity to serve you.

Services & Areas of Expertise
All of North Texas
Education & Credentials
Degree in Mechancical Engineering, Licensed Professional Home Inspector,20 years in the IT field for Boeing Aircraft Company, last five in the home inspection.