Cornish Home Inspections, Inc.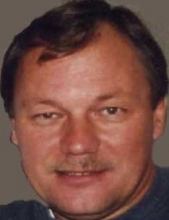 Cornish Home Inspections, Inc.
James Cornish
Southeast Michigan
Rockwood, MI 48101

Phone: 800-377-2174
Email: Click Here

Description of Services
Providing complete Home & Building Inspections and Consultation Services since 1993. Certified Home / Building Inspectors ICC & ASHI. Also Licensed Builders.
We will provide or design the service you need.
Our services include: residential, Commercial, New Construction, Phase Inspections - H.U.D. and M.S.H.D.A. HQS Inspections.
Seller's Inspections - Owner's Maintenance Inspections, Also offering an Investor's Inspection Program. Consultation Services and Enviromental Survey. You can call right now, and talk with a Building Inspector about our programs or home/building issues.
Michigan Areas Served by Cornish Home Inspections, Inc.
Services & Areas of Expertise
Service all of S/E Michigan

Expertise: Complete Building Systems. House or commercial buildings
Education & Credentials
Rehab Contractor for 15 yrs. Building Inspector since 1993.
ASHI Certified Inspector ICC Certified 1&2 Family.
Continious education thru ASHI
MI Lic. Builder.