JRV Home Inspection Services, LLC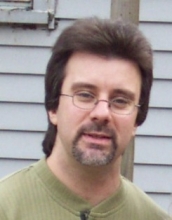 JRV Home Inspection Services, LLC
James Quarello
28 Edgewood Drive
New Haven, CT 06492

Phone: 203-887-4782
Email: Click Here

Description of Services
JRV provides pre-purchase home inspections and related ancillary inspection services. All home inspections are performed by an ASHI Certified Home Inspector.
While no home is perfect, I understand that your new home is perfect for you. My first priority as aASHIgolds licensed home inspector is to educate you on the house you're purchasing. I will spend the time (typically 2.5 - 3 hours) to thoroughly inspect the house and then compose for you a professionally written, comprehensive report.
Besides my standard home inspection, I am able to provide you with several additional inspection services such as radon and water testing.
Services & Areas of Expertise
JRV serves the following Connecticut (CT) counties:

Fairfield, Hartford, Middlesex, New Haven, Southern Litchfield and Western New London