Advantage Inspection Raleigh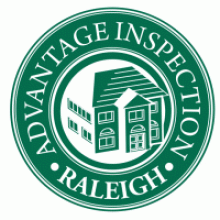 Advantage Inspection Raleigh
Dave Park
4020 Wake Forest Road #111
Raleigh, NC 27609

Phone: 919-850-2526
Email: Click Here

Description of Services
Welcome to Advantage Inspection, the new standard for quality home inspections. For more than 17 years our home inspection process has been the deciding factor for the people we serve.Homeowners

Realtors

Home Inspectors

Buyers

Sellers

Advantage has spent over a decade in research and has performed over
50,000 inspections in order to deliver the most comprehensive and detailed
home inspection available in the market today.

Each inspection includes an extensive report, digital photography, and a
summary of the inspector's most important comments and directions.

Advantage understands that many times the inspection process is time
sensitive and essential for an expedited closing. Your inspector needs to be
licensed, qualified, and insured.

Every inspector with Advantage Inspection Raleigh is carefully selected
and trained in legal protocol, construction methods, and inspection
techniques to assure that you receive the "Nation's Best Inspection".

Your home is the most important investment you'll ever make. Whether
you're about to purchase a new home or need to know the condition of an
existing property, you can rely on Advantage Inspection Raleigh for
complete "Peace-of-Mind".

Advantage Inspection is one of the largest and most experienced home
inspection companies in the Southeast. We are not contractors. We
do not make repairs, we simply identify them objectively.

All Advantage Inspected homes qualify for the Nation's only "No Denied
Claims Home Warranty". The only Home Warranty underwritten by
the home inspection. The way a Home Warranty should be written!

Advantage Inspection stands behind its standards, practices and procedures.
Satisfaction is Guaranteed with the quality of the inspection and the report or
Advantage Inspection Raleigh will refund your money.

North Carolina Areas Served by Advantage Inspection Raleigh
Services & Areas of Expertise
Home Inspection, Home Warranty, Home Physicals, Radon Testing, Termite Inspection, Water Testing, Lead Testing and Air Quality Testing
Education & Credentials
Licensed Home Inspector, Licensed Home Builder, Licensed Realtor.