Kurt Nickelsen - Nickelsen Home Inspections - Vancouver, WA Inspector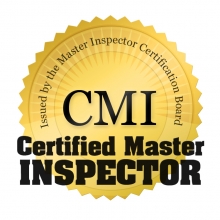 Kurt Nickelsen - Nickelsen Home Inspections - Vancouver, WA Inspector
Kurt Nickelsen, CMI
PO Box 872862
Vancouver, WA 98687

Phone: 360-600-4354
Email: Click Here
Website:
Description of Services
Performing obver 8,000 home inspections in the SW Washington area over the past 10+ years has been nothing less than exciting. The opportunity to help home buyers in Vancouver, Longview, Woodland, Carson, and all of Clark, Cowlitz, Skamania, and Pacific counties has been a priviledge. Nickelsen Home Inspections, LLC is a proud local/family owned home inspection firm--we are proud to be a product of the Pacific Northwest. With Nickelsen Home Inspections, LLC you can be sure to get a quality home inspection performed by a knowledgable inspector. Ourt reports are printed onsite, so you will not have to wait for your report. Please give us a call!
Services & Areas of Expertise
Full home inspections, residential and commercial inspections, structural pest inspections, pest and dry rot inspections, "termite" and wood destroying insect inspections, and much more in all of the following areas: Camas, WA; Washougal, WA; Vancouver, WA; Woodland, WA; Longview, WA; Long Beach, WA; Ocean Park, WA; Ridgefield, WA; Battle Ground, WA; and much more, including Clark County, Skamania County, Cowlitz County, Pacific County, and pretty much everywhere in between.
Education & Credentials
WA Licensed Home Inspector 415; WSDA Structural Pest Inspector 8492; CCB 172294; Member of InterNACHI; Board Certified Master Inspector CMI; 2009-2010 President and Co-Founder of SWWAHI - The SW Washington Association of Home Inspectors