Partridge Hill Services, LLC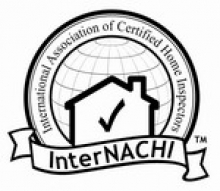 Partridge Hill Services, LLC
Pierre Billard
259 Hopkins Road
Pulaski, TN 38478

Phone: 931-638-6300
Email: Click Here
Website:
Description of Services
Partridge Hill Services, LLC is a certified member of The International Association of Certified Home Inspectors (InterNACHI) that promotes a high standard of professionalism, business ethics and inspection procedures. We is here to SERVE YOU and insure that your best interests are taken into consideration and protected. YOU ARE OUR CLIENT!

Buying a home is probably the most expensive purchase you will ever make. This is no time to shop for a cheap inspection. The cost of a home inspection is very small relative to the cost of the home being inspected.We are determined to perform inspections of the upmost quality, with integrity:


For a buyer, we make sure that they know and understand every fact about the property that they are purchasing.
For sellers, we will provide a report that gives 100% full disclosure, with no worries of a buyer coming back and questioning anything regarding the property.
Anytime you are purchasing a property, we understand that it is a HUGE investment. Everyone involved needs to know every aspect of the property. We take pride in providing this service. The majority of our business is from client referrals and from real estate agent recommendations. We work directly for our client. Our job is to insure that the client understands every item that may be reported. Our job does not end after the report is completed. Should you have any questions months down the road, you are encouraged to give us a call and we will do whatever it takes to insure that you are completely comfortable with the property.

We are here to assist you in making a confident decision about your property.








Tennessee Areas Served by Partridge Hill Services, LLC
Services & Areas of Expertise
Fully Insured and certified to inspect all homes and comercial properties
Education & Credentials
Tennessee License #719
InterNACHI #08020808
NEHA/NRPP #1050597RT