Bruno Home Inspections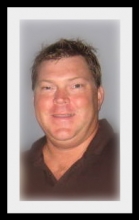 Bruno Home Inspections
Sam Bruno
670 Olde Towne Rd. Vestavia Hills
Birmingham, AL 35216

Phone: 2059651569
Email: Click Here

Description of Services
I am Sam Bruno, a home inspector certified by the State of Alabama. My background is in home building and remodeling for the last ten years. My home inspections are meant to be more helpful than hurtful. I I generate computer reports that are very easy to read with photos included. They can be given to you on site or emailed later at your convenience. View my website to see an example of my reports and to view my price list. I grew up in Vestavia Hills where I reside with my family. However, I am not limited to this area. Schedule by calling (205) 965-1569.


Alabama Areas Served by Bruno Home Inspections
Services & Areas of Expertise
Flexible scheduling, home maintenance inspections, listing inspections, new construction inspections, onsite reports or emailed reports
Education & Credentials
Licensed Home Inspector by the State of Alabama Building Commission -HI2056
Licensed Residential Home Builder/Remodeler in the State of Alabama
I carry state-required insurance for errors and omissions, and liability.
My certification came through the American Home Inspectors Training Institute.