Point of View Home Inspection LLC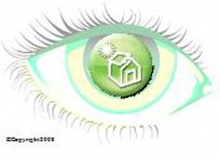 Point of View Home Inspection LLC
Steven Gross
P.O. Box 64
Eden, NY 14057

Phone: 716-374-2296
Email: Click Here

Description of Services
Point of View Home Inspection LLC Performs professional, thorough, honest, and trusted, home inspections throughout Buffalo, NY and all of Western New York. Buying a home can be a very stressful and scary endeavor for most people. My mission to you is to "Highlight" the positives and negatives of your biggest investment. As owner and licensed professional New York State inspector of "Point of View Home Inspection LLC", my personal attention is to you and your property. I will provide home buyers and sellers with a better understanding of the conditions of their home at the time of inspection. Whether you are buying, selling or just want to keep your current residence in tip-top-shape, I can help. I will visually inspect and report out on all of the components of your home "Inside and Out, Top to Bottom". I have the expertise and knowledge to provide a thorough, professional, and visual (non-intrusive) inspection of your home. To see a list of items please view the Areas Inspected web page. Typically, a home inspection will last between 3 and 4 hours. I encourage you to accompany me, watch and ask questions as I inspect your home. You are free to ask questions at any time during and after your home inspection. I guarantee that you will learn information about your home during the home inspection process. I pride myself on offering superb customer service.
New York Areas Served by Point of View Home Inspection LLC
Services & Areas of Expertise
More than 30 years performing home renovations. Roofing, siding, electrical, plumbing, roughing and trim work.
Education & Credentials
New York State Certified Home Inspector #16000033526