EcoGuard Mold Solutions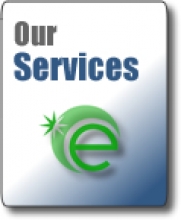 EcoGuard Mold Solutions
Chris Hensley
PO Box 377
Highland, IN 46303

Phone: 219-378-6657
Email: Click Here

Description of Services
EcoGuard's DuraBan is a surface modifying antimicrobial treatment that creates a new surface fully resistant to microbial attack. Unlike all other conventional antimicrobials, our products do not off-gas, leach, diffuse, migrate, volatilize or otherwise leave the surface to which they have been applied. The result is extraordinary protection unmatched by other products.

Mold, like all fungi, feeds on the organic materials found in your home, in your child's school, your office and virtually any non-synthetic surface area which has some moisture. As it grows, mold causes structural damage and serious health issues.

EcoGuard Mold Solutions' antimicrobial protection stops airborne mold from growing on treated surfaces. The EPA-registered, water soluble solution forms a surface shield against single-celled microbes. This safe non-toxic solution is so effective, we offer a 25-year mold warranty for new home construction.
Indiana Areas Served by EcoGuard Mold Solutions
Services & Areas of Expertise
Mold Testing
Mold Prevention
Mold Remediation
Education & Credentials
DuraBan Certified Applicator
National Association of Mold Professionals
Indiana Licensed
Fully Insured