HomeTeam Inspection Service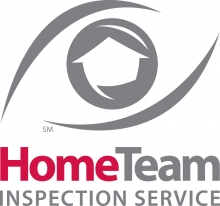 HomeTeam Inspection Service
Robert Ringo
14312 Sutton Ct.
Crystal River, FL 34429

Phone: 352-564-8326
Email: Click Here
Website:
Description of Services
The HomeTeam Inspection Service is the professional leader in home inspections in Citrus County, Hernando County and Levy County. Trust the leading home inspection company in Citrus, Hernando and Levy County. The HomeTeam Inspection Service will do a thorough house inspection, as well as, a full introduction to your new home, both verbal and written. If you need termite, pest, or a radon inspection, our inspectors can schedule that inspection for you. With HomeTeam, One Call Does It All!

Whether you are relocating from another city, moving just a few blocks away, preparing to list your home for sale or you simply want to maintain your existing residence, a whole home inspection with The HomeTeam Inspection Service is just a phone call away. We will schedule all of your home inspection appointments for you.

Florida Areas Served by HomeTeam Inspection Service
Services & Areas of Expertise
"As a certified, insured home inspection company with a team of specialists and countless years of experience and education, you can be assured of a timely, through and professional assessment of the home's condition."



Education & Credentials
Bachelor of Science, Georgia State University, Certified Home Inspector NACHI, Member FEMA Inspection Corps.