BA King Home Inspections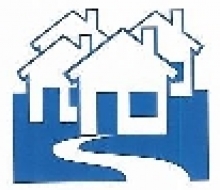 BA King Home Inspections
Bruce King
6777 Campbell Rd
Rock Hill, SC 29745

Phone: 803-417-2116
Email: Click Here
Website:
Description of Services
Bruce King is the only inspector in this area that is Certified and Independent from realtors. Inspections are performed in a thorough, unbiased manner and reported in detail with pictures. Fees are competitive where they could be much higher based on the quality and level of trust provided to the client by not marketing to realtors and catering to their demands. Termite inspection scheduling available also from reputable company. Lockbox access for NC and SC also. Same day detailed typed report, not a typical checklist/boilerplate report.
South Carolina Areas Served by BA King Home Inspections
Services & Areas of Expertise
Pre-purchase Home Inspections, Construction Phase and pre-drywall inspections, warranty inspections, pre-sale inspections, Structure, mechanical, HVAC, electrical, plumbing, roofing, appliances, also new home workmanship evaluations.
Education & Credentials
Certified Independent Certified Inspector in NC and SC. NC 2449 SC 1597
Member IHINA, NACHI, NCLHIA, PAHI. Fully insured and bonded.