HouseAbout Home Inspections, LLC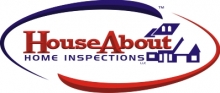 HouseAbout Home Inspections, LLC
David OKeefe
3 Maple Terrace
Albany, NY 12054

Phone: 518-505-8305
Email: Click Here

Description of Services
Residential inspection company founded in 2008 based in Delmar, NY. Home buying & selling clients are provided with an extremely thorough and independent home inspection followed by a detailed web based Inspection Report complete with photographs and important links. Inspection reports can be easily sent by email to interested parties such as Realtors, real estate attorneys, mortgage brokers, contractors or family members for review.

Inspection area covers the entire Capital Region area of NY from Saratoga to Hudson and Amsterdam to the Massachusetts boarder.

Services offered by HouseAbout Home Inspections, LLC include the following:

✔ Residential Inspections
Providing thorough, independent, non-bias residential & light commercial (mixed use) inspections
for buyers & sellers.
Detailed, narrative style web based inspection reports with photographs & important links provided with reports
✔ WDI (wood destroying insect) Inspections
Certified termite inspector, Inspecting for wood destroying insects ,termites, ants, beetles
Form NPMA - 33 provided (required with FHA loans)
✔ Radon Gas Testing
Testing for radon gas using short term charcoal canisters from RTCA lab.
✔ Well Water Quality Testing
Testing for bacteria and other contaminates in residential potable water supply.
Water samples are delivered to St. Peter's Bender lab for analyzing
✔ Move-In / Move-Out Inspections
Inspections of rental units before tenants move in and after they move out.
These inspections and the information they contain are useful when security deposits are involved
✔ 11 Month Warranty Inspections
Comprehensive evaluation of the interior and exterior of a home and it's major systems. It's conducted during the 11th month of occupancy, before the builder's warranty expires.


New York Areas Served by HouseAbout Home Inspections, LLC
Services & Areas of Expertise
Specialties
Residential Inspections, Radon gas testing, WDI (pest) inspections, Water quality testing, First Time Home Buyers, Move-In / Move-Out Inspections.Call 518-505-8305
Education & Credentials
New York State License #16000038229
New York State DEC Cert. #T4865884
Member of the InterNational Association of Certified Home Inspectors(InterNACHI) #08051301
Vice President - Capital Region Chapter of InterNACHI