Detailed Home Inspections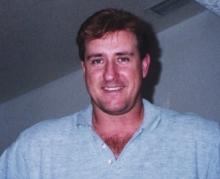 Detailed Home Inspections
Steven Udelle
po box 49241
Athens, GA 30604

Phone: 770-572-3869
Email: Click Here
Website:
Description of Services
I Provide Detailed Home Inspections for buyers and sellers. I offer different types of inpections to meet your budget. I am very thorough and inspect way beyond most organizations "Standards of Practice". I treat each home as my mother-in-law was moving in knowing that I would hear from her about every little item I missed. Your safety is also my concern. Roof/wall leaks evetually cause mold, cracked furnace heat exchangers and gas/propane leaks can cause death. Many so-called home inspectors blow their breath through the phone telling you they have over 38 etc years experience that have attended a two-week home inspector school!! Wow, a two-week school now tells them they're experienced??? These guys spend close to $4000 to attend a one or two-week course and they post THAT as a credential?? If your inspector doesn't know how to properly set the flame tip on a plumbers torch, doesn't know a 16 penny nail from a lag bolt, can't tell you what the overlap on a steel reinforcement rod is, doesn't know a valley from a hip or doesn't know the difference between a bond and a ground, keep looking. Ask them how they perform their inspection from start to finish and what they look for. Feel free to pick their brain until your questions are answered and you feel confident in your hiring choice. If you find an inspector who will do a complete inspection on a 3000 sq ft home with a full crawlspace for a $200 price, you may regret hiring that one. How many times have you heard the expression. "You Get What You Pay For". That is true when it comes to hiring most anyone. When you are buying an investment, do you really want the lowest bidder inspecting YOUR new home??
Do not hire an inspector off of your real estate agent's list or hire anyone they refer without interviewing that inspector first. There are usually a few "Yes Men" that would limit what they put in their report to be guaranteed another "Realtor Referral". Find your own inspector! They should work for YOU! Interview your inspector and choose wisely. Give me a call even if it's only to ask questions. I'm always at your service, looking out for you.
Georgia Areas Served by Detailed Home Inspections
Services & Areas of Expertise
Pre-Purchase/Pre-Listing Inspection to include Building Structure and Foundation , Heating and Cooling, Air Conditioner and Furnace, Exterior, Insulation & Ventilation, Interior, Roof Drainage System, Chimneys, Skylights, Floors & Framing, Roof and Attic, Insulation, Garage, Electrical System, Aluminum Branch Wiring, Plumbing System, Appliances, Crawlspaces, Steps & Railings, Decks, Balconies & Stairways, Windows & Doors, Walls & Ceilings

Storm Damage Assessment
Bank Foreclosure Properties
11th month Warranty Inspections
Maintenance
Mobile & Manufactured
Condominiums
Mold Sampling and Laboratory Analysis
Absentee Owner inspection


Education & Credentials
Full member ASHI (American Society of Home Inspectors), SBCCI (ICC)code council certified, former class B commercial/residential Florida builder. I am NOT a member nor affiliated with NACHI (call and find out why)