Catskill Home Inspection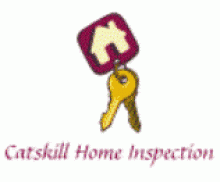 Catskill Home Inspection
Chris Bollin
Lake drive
Napanoch, NY 12458

Phone: 845-977-6302
Email: Click Here

Description of Services
I proudly serve the Catskill's and the Hudson Valley area.
My inspection is designed to protect you and your family from potential fire, health and safety concerns that are usually not visible to the untrained eye. I offer Flexible Scheduling,Home maintenance inspections, Listing inspections,Onsite reports and radon testing
Your home inspector will inspect all areas of the home, including:
* Property and landscaping
* Sidewalks and driveways
* Roof, chimney, and gutter
* Foundation and structural support systems
* Doors and windows
* Insulation and ventilation
* Heating, plumbing, and air conditioning
* Electrical systems
* Safety devices
To ensure you get the most from your home inspection, make sure you:
* attend the inspection
* ask questions
* take notes during the inspection
* read the report when it is finished
New York Areas Served by Catskill Home Inspection
Services & Areas of Expertise
I have completed an exhausting three week training by A-HIT one of the leaders in the home inspection business. I have met all of New York State standards to become a home inspector. The Standards state the inspector has five days to complete the inspection report. When I complete my inspection I will provide the report on the spot. I will also be offering a flexible appointment schedule.
Education & Credentials
I have been in the maintenance field for over 13 years. In this time span I have become very familiar with many aspects of the trade. I have an EPA certificate universal air-condition. I am a New York Class C Water Operator. I am a member of NACHI.