Grizzly Engineering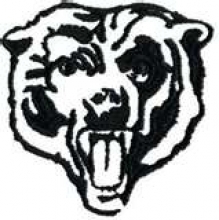 Grizzly Engineering
Steve Kizer
3614 Gail Dr.
Imperial, MO 63052

Phone: 636-262-8085
Email: Click Here

Description of Services
Grizzly Engineering is a fully accredited Home and Property inspection firm certified in all 50 states*. Grizzly Engineering has been trained and certified through the American Home Inspection Training Institute, which is considered to be the #1 training organization in the nation. We are a full service inspection firm that is state of the art in providing on the spot inspection results. This means no more waiting for the report to be delivered days after the inspection with our service when we leave the property the inspection is in your hands ready to take to the Realtor or the bank. We are here to provide all of your inspection needs.
Missouri Areas Served by Grizzly Engineering
Services & Areas of Expertise
Inspections include;
Structural, foundation, framing.
Exterior, Interior, Property, Plumbing, water service systems, wells, septic systems, HVAC- heating and cooling systems, ventilation, insulation, CO2 testing, Combustable gas testing, Drainage systems, Electrical-(main power and branch circuits).
Education & Credentials
We are certified through A.H.I.T.I. (American Home Inspection Training Institute), ASHI (American Society of Home Inspectors), and NAHI (National Association of Home Inspectors). In addition our experience includes having performed inspections for the housing authority as well as H.U.D.