Stonegate Property Inspections LLC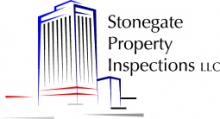 Stonegate Property Inspections LLC
Mark Bailey
PO Box 89222
Sioux Falls, SD 57109

Phone: 888-260-6832
Email: Click Here

Description of Services
Stonegate Property Inspections LLC is an independent home inspection company that focuses on helping people understand and manage the risks associated with residential building conditions.

We can help you reduce the risks of buying or owning a home.

Whether you are buying, selling, maintaining, or problem solving; our professional home inspection and building investigation services can help you obtain the information you need to make informed decisions.

Professionally performed and properly documented home inspections and investigations provide you with accurate, detailed, and easily understood information about your property.

You can count on our ability to confidentially and professionally carry out your home inspection needs. Our clients appreciate the peace of mind, building knowledge, and financial protection that our inspection services offer.

South Dakota Areas Served by Stonegate Property Inspections LLC