Temple Home Inspection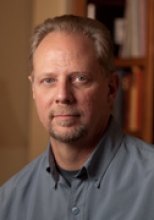 Temple Home Inspection
Chris Temple
6115 Buena Ave.
Atascadero, CA 93422

Phone: 805-461-9589
Email: Click Here

Description of Services
Temple Home Inspection, founded in 1998 by Chris Temple, is a leading provider of home inspection and commercial building inspection services.

We fully understand and appreciate how important a property inspection is for anyone buying or selling real estate. That's why we take extra care to treat each inspection as unique and each of our clients as an individual.

We inspect all types of buildings, both residential and commercial. Our inspector, Chris Temple has over 25 years of combined inspection and construction experience.
California Areas Served by Temple Home Inspection
Services & Areas of Expertise
We inspect homes, ranches, wineries, mobile / modular homes, commercial buildings, multi-family residences

We serve all of San Luis Obispo County, Northern Santa Barbara County, and Southern Monterey County
Education & Credentials
Certified CREIA Inspector, Certified ASHI Inspector, Certified ICC Inspector