J&P Inspections LLC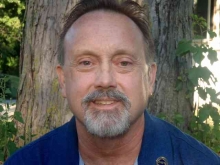 J&P Inspections LLC
John Prohaska
4345 SE 15 Th Ct.
Des Moines, IA 50320

Phone: 515-240-5672
Email: Click Here

Description of Services
Certified (ASHI)Home Inspection Company and am also a (CRMI) Certified Residential Mold Inspector. I take classes yearly to hold these credentials. I do radon testing.As a inspector I have been in business for 5 years. Insured and bonded. J&P Inspections LLC takes the time to do a "thorough" inspection. "No Quickie Inspections Here". After all as the customer you deserve nothing less. We like for our customers to join us on our inspections and ask as many questions as they like. First time home buyers are my specialty, as I help them get to know the complexities of a particular home. Our motto is "Inspected Once, Inspected Right"
Iowa Areas Served by J&P Inspections LLC
Services & Areas of Expertise
I do Home Inspections, Radon, and Mold Inspections in the Central Iowa area. I have worked with foreclosures pre-inspections and indoor air quality.Also I have worked in moisture mapping of home tracking down sources of mold. I also have a Infrared Camera which helps me in these investigations.
Education & Credentials
I took the ASHI course from ITA graduated from that and then took the National Home Inspectors Test, which I passed.I have a Iowa radon license, and I am a Certified Residential Mold Inspector Certified by the American Indoor Air Council.