Davis Inspection Services, LLC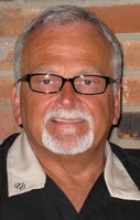 Davis Inspection Services, LLC
Richard Davis
2821 Palmerston
Birmingham, MI 48084

Phone: 248-646-5219
Email: Click Here

Description of Services
Richard L. Davis (Ric): Is the owner/inspector of Davis Inspection Services. He lives with his wife Cathy of 23 years; daughter Emilie; and dogs, Max and Sadie in Troy, Michigan. Ric and Cathy started Davis Inspection Services over 22 years ago. Ric has extensive experience and training rarely found in the industry. His reputation has grown over the years and he has become known as one of the toughest and most thorough inspectors in Michigan. Ric's techniques and application of knowledge and experience have made Davis Inspection Services a cornerstone inspection company in southeastern Michigan. Clients have relied on Ric to provide the kind of information that helps them make informed purchase, renovation or repair planning decisions. Once a client uses Ric for their inspection, they are confident in referring him to associates and relatives.

The State of Michigan and several branches of the federal government recognize Ric's skill and expertise and have chosen him for important inspections and advice regarding their facilities. His reputation of integrity and knowledge along with his ability to effectively communicate has also caught the attention of several attorneys. They now hire him as an expert witness and investigator in special litigation cases involving construction and inspection issues.

Please take the time to explore this web site for additional information. Review and compare Ric's qualifications. Once you have learned what he does and how he does it, along with the experience and credentials that Ric has, you will find that the best decision for all your inspection needs is Davis Inspection Services. Ric will always approach each inspection as if he is doing it for one of his children. Please feel free to call 248.646.5219 with any questions you may have or to schedule your inspection today.


Services & Areas of Expertise
Older homes, Radon testing Mold testing, New construction
Education & Credentials
Please visit the web site too many credentials to list