Catterton Home Inspections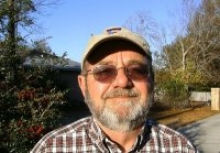 Catterton Home Inspections
Allen Catterton
Countryside dr.
Molino, FL 32533

Phone: 850-384-3939
Email: Click Here

Services & Areas of Expertise
As a NACHI-certified professional home inspector, I have the knowledge and expertise to provide you with a thorough and professional, non-intrusive, visual inspection of your home, from roof to foundation.
RESIDENTIAL & COMMERCIAL INSPECTIONS

CATTERTON HOME INSPECTIONS PROVIDES COMPLETE, PROFESSIONAL INSPECTIONS OF:

Single family homes---Town Homes---Condominiums---Multiplexes---Apartments---Mobile Homes
Small Commercial Buildings/Structures

The average inspection will cover several hundred inspection check points THAT include:

EXTERIOR: foundation, crawlspace, floor joists and beams, columns, sub flooring, basement, siding/exterior wall covering, windows, porch/patio/deck, doors/trim, soffits, facia, gutters, downspouts, driveway, sidewalks, drainage, site grading, retaining walls, exterior stairways, fences & gates

ROOF: roof covering, flashings, roof vent penetrations, chimney, chimney cap, rain cap, spark arrester, roof ventilation systems

ATTIC: roof support system, decking, insulation type, installation method, insulation depth, ventilation

INTERIOR: ventilation, ceilings, walls, floors, floor coverings, doors, sliding glass & French doors, interior steps, stairways, balconies, landings, railings, fireplace, firebox, lintel, flue damper, mantel, window operation, window frames/sills, cabinets, vanities, built in shelving & storage units

PLUMBING: kitchen sinks, faucets and drains, bathroom sinks faucets and drains, bathtubs, showers, whirlpools, toilets, bidet, laundry hook ups, water heater, water meter, supply lines, shutoff valves, sprinkler system, exterior faucets

HEATING & VENTILATION: furnace, venting, exhaust, A-coil, fan, ductwork, controls, heat pumps, filters

AIR CONDITIONING: exterior air conditioning unit, condensate lines, capacity, insulated refrigerant suction lines, supply & return air temperature differentials

ELECTRICAL: service entrance, service panels, sub-service panels, grounding, fixtures, switches, outlets, ground fault interrupt circuits, bathroom vent fans, heaters, ceiling fans, smoke detectors

GARAGE: ceiling, floor, ventilation, entry door to main structure, exit doors, main garage door, door opener, automatic reverse

MECHANICAL APPLIANCES: cook top/range, oven, kitchen exhaust, refrigerator, dishwasher, clothes washer, clothes dryer, garbage disposal, trash compactor, microwave and any other appliance that is built in and will convey with the property.

OTHER INSPECTION SERVICES THAT MAY BE PROVIDED:

POOLS & SPAS & SAUNAS: type, heater, filter, pumps, blowers, electrical, circulation, vacuums, lighting, coping & decking

SEPTIC SYSTEM: type, capacity, pumping equipment, absorption system operation

WELLS: type, supply lines, pumps, pressure tanks, storage tanks, pressure test, flow test

LEAD BASED PAINT ANALYSIS: testing of exterior and interior surfaces to determine the presence of lead based paints

PERMIT SEARCH: search of county records for permits relevant to any additions or repairs to the property

WATERFRONT: docks, piers, seawalls, boathouse, lifts, stairs, railings

INSURANCE REQUIREMENTS: 4-point insurance inspections

I invite you to come along and watch as I inspect your home, and you are free to ask questions at any time during your home inspection. For more information on home inspections, please browse the rest of my web site, and be sure to check out the Homeowners Resources section under Links of Interest.