Check Mark Services LLC - Westchester Home Inspection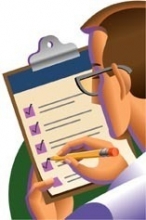 Check Mark Services LLC - Westchester Home Inspection
Jeffrey Molloy
Croton Lake Road
Mount Kisco, NY 10549

Phone: 914-646-7141
Email: Click Here
Website:
Description of Services
Check Mark Services LLC provides Home Inspection and Environmental Testing including Safety / Fire issues, Mold, Radon, Lead, Asbestos, Water contamination Etc. Our Construction Experience and Education Credentials Allow us to provide you with comprehensive review of any residential property.
Inspection services are a great investment whether you are buying, selling, or planning to stay in your home. Most home owners find that our suggestions make their homes more comfortable, safer to live in, and healthier for family and guests. Our experts will show you where problems exist, and in many cases, how to fix the problem yourself. They will also recommend when it may not be a good idea to "fix it yourself" and call in a Pro.





New York Areas Served by Check Mark Services LLC - Westchester Home Inspection
Services & Areas of Expertise
Home Inspections
Building Inspections
Radon Testing
Mold Testing/Screening
Lead Testing/Screening
Asbestos Testing
Water Analysis / Testing

Education & Credentials
New York State License #16000013750
Certified by:

National Association of Certified Home Inspectors
(www.nachi.org)

National Radon Safety Board
(www.nrsb.org)

International Association of Certified Indoor Air Consultants (www.IAC2.org)

Pro-Labs Partners Program
(www.reliablelab.com)

New York Dept of Health Listed
(www.health.state.ny.us/environmental/radiological/radon/certified_radon_testers)

BS MBA