Roots Home Inspection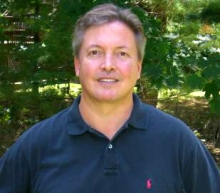 Roots Home Inspection
Bill Root
1070 Cooper Road
Scotch Plains, NJ 07076

Phone: 908 769-0028
Email: Click Here
Website:
New Jersey Areas Served by Roots Home Inspection
Services & Areas of Expertise
Bill is an expert in detrmining waht really matters in teh purchase and sale of a home. Communication is not limited to the inspection itself. You will find our office to be responsive and our reports very professional, with summary pages for lawyers' ease of use plus detail pages. As a courtesy to you, we will deliver copies of the reports to your lawyer and realtor. Reports are delivered via email, fax or mail; your preference.
Education & Credentials
Bill is fully licensed as a Home Inspector by the State of New Jersey. His education includes a B.S. from St. John's University and hundreds of hours in Home Inspection-related continuing education credits. Also fully Licensed in Radon. We carry the NJ State required E&O (Errors & Omissions) Insurance. Member and attend regular meetings for the following Home Inspection professional organizations ASHI, NACHI, NJ-ALPHI,