C.H.I. Inc. Home Inspections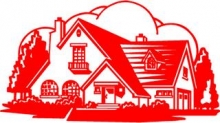 C.H.I. Inc. Home Inspections
Joseph Everitt
124 Greystone Drive
Knoxville, TN 37830

Phone: 865-483-5336
Email: Click Here
Website:
Description of Services
C.H.I. Inc. is a Tennessee State licensed and insured home inspection company with over twenty years construction experience and twelve years home inspection experience serving Eastern Tennessee. We are committed to safety of our clients and their families. We provide the latest industry applications to assure your home is structurally sound with it's major components in good working order. We give you a report that has digital photos and and is easy to understand explaining the condition of the house with life expectancies of roofs, furnaces etc. When you have an inspection from C.H.I. Home Inspections you are free to contact us with any questions as long as you own your house.
Tennessee Areas Served by C.H.I. Inc. Home Inspections
Services & Areas of Expertise
Certified home inspections is a full service home inspection Company from roofs to foundations.
Education & Credentials
Graduate of "Home Inspection Institute"
State License #653
Member Of "National Association of Certified Home Inspector"
Officer of "Eastern Tennessee Home Inspectors Chapter"