Clingenpeel Properties Inc.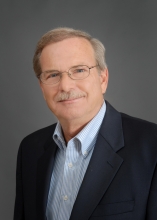 Clingenpeel Properties Inc.
Vince Clingenpeel
2530 Roswell Court
Merrifield, VA 22043

Phone: 703-409-5292
Email: Click Here

Description of Services
Clingenpeel Properties is a full service Inspection and Home Owner Consulting company. We offer buyers, sellers or current homeowners a wide range of services including radon, toxic mold, well and water quality testing. We do not perform remediation or repairs. This insures you will get an unbiased and impartial opinion on the specific area of concern. Our extensive experience in building, remodeling and repairing homes gives us a depth of knowledge unmatched in the inspection industry. For more information go to my web site or just call me to chat about your concerns.
Virginia Areas Served by Clingenpeel Properties Inc.
Services & Areas of Expertise
All of Northern Virginia and points west and south per request.
Education & Credentials
ASHI Inspector.
Virginia Certified.
Virginia Class A Contractor.
Associate- Northern Virginia Association of Realtors(NVAR).