Reliable Enterprises Home Inspections & Appraisals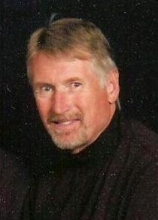 Reliable Enterprises Home Inspections & Appraisals
Ross Brown
1035 Loma Linda
Minneapolis, MN 55364

Phone: 612-991-6242
Email: Click Here
Website:
Description of Services
Serving Twin Cities and surrounding areas.
Member of ASHI- American Society of Home Inspectors
MSHI- Minnesota Society of Home Inspectors,Better Business Bureau A+ rating. Fully Insured. Moisture Detector, 48 Hour Radon Testing. Mold/lead Paint testing. Thermo imaging. Indoor Air Quality testing. Accepts Major Credit Cards. Report includes digital photography, summary. Emailed out that day. Mailed out next day with extra information about housing. Fast, Friendly Service. Competive Rates.
Many references upon request. Let this inspection be an interesting and educational experience. I work for YOU.
Minnesota Areas Served by Reliable Enterprises Home Inspections & Appraisals
Services & Areas of Expertise
Radon testing
Moisture Detection
Mold Tesing
Lead Paint Testing
Thermo Imaging
In Door Air Quality testing.
Carbon Monoxide
Serving Twin Cities and surrounding areas.

Education & Credentials
Educated at Prosource
ASHI American Society of Home Inspectors.
MSHI Minnesota Society of Home Inspectors.
Better Business Bureau Member