EVERY HOME Home Inspections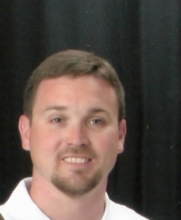 EVERY HOME Home Inspections
Andrew Campbell
P.O. Box 1452
Diamond City, AR 72602

Phone: 870-577-5469
Email: Click Here

Description of Services
Thorough home inspections for buyers and sellers. Home Inspections are "peace of mind." You can buy a house without an inspection of course, but why would you? You can inspect the house yourself, but why would you? The state of Arkansas has created regulations so the individuals who are home inspectors know what to look for: safety, systems operations, structural and mechanical. Once the inspection is complete a full report with pictures will be completed and given to you for your records. At EVERY HOME Home Inspections we are going to report the good as well as the bad in every inspection.

Arkansas Areas Served by EVERY HOME Home Inspections
Services & Areas of Expertise
complete inspections

partial inspections: roof and attic; basement/crawlspace; electrical; plumbing
Education & Credentials
* ABC Home Inspection School- Vilonia, AR

* Member of Harrison Regional Chamber of Commerce

* Affiliate member of the Harrison District Board of Realtors.