Claddagh Home Inspections LLC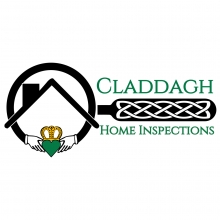 Claddagh Home Inspections LLC
Joseph Fitzpatrick
7 Braeside Avenue
Aberdeen, NJ 07737

Phone: 7328534383
Email: Click Here

Description of Services
Claddagh Home Inspections provides their clients with a thorough Residential Home Inspection according to the New Jersey Standards of Practice NJAC 13:40-15.16. Our comprehensive and easy to understand reports are delivered within 24 hours of the inspection. We utilize a web based software for our report writing and the reports are delivered to our clients electronically via email, and text messaging.
We also offer Radon Testing for our clients. Radon is a colorless, odorless, tasteless natural radioactive gas which comes from the decay of Uranium and Radium in rocks and the soil. Testing a home for Radon is easy an non-invasive. The NJ DEP recommends all homes be tested for Radon.
At Claddagh Home Inspections, We Love what we do.
Our Loyalty is to our Clients.
We believe in Friendly and Knowledgeable service.
New Jersey Areas Served by Claddagh Home Inspections LLC
Services & Areas of Expertise
Residential Home Inspection NJ
Radon Testing NJ
Education & Credentials
Associates of Science. Empire State College SUNY
Graduate of NJATC Electrical Apprenticeship Local Union #3
Jouneyman Electrician NY & NJ.
Graduate of Inspection 21 Home Inspection School.
NJ State Licensed Home Inspector Lic# 24GI00171000
Licensed Radon Measurement Technician Lic# MET13908
Electrical Instructor at Home Inspection School.