Elevated Home Inspections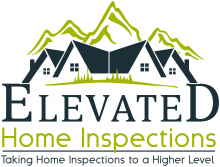 Elevated Home Inspections
David Basil
64 Preserve Drive
Brush, CO 80701

Phone: 9704274123
Email: Click Here

Description of Services
An Elevated Home Inspection is a comprehensive, visual evaluation of a home's readily accessible systems and components included in the scope of inspection by an InterNachi Certified Professional Inspector. Our valuable home inspection is accompanied by the use of cutting-edge thermal imaging technology to provide you with an additional, unbiased assessment of the condition of certain components of a home.
All inspections are conducted by a trained, experienced, and knowledgeable qualified Inspector who is certified through the world's largest inspection trade association, The International Association of Certified Home Inspectors (InterNACHI). Each inspection carefully adheres to nationally recognized and accepted home inspection standards of practice and code of ethics.
Colorado Areas Served by Elevated Home Inspections
Services & Areas of Expertise
Sewer Scope Inspections-The video inspection of the residential sewer lateral is a significant yet often neglected step in evaluating the overall condition of a residential plumbing system. Underground and unnoticed, the condition of the sewer line connecting a residence to the main sewer line is overlooked by many homeowners and home buyers. An Elevated Home Inspections video inspection provides an objective examination and evaluation of the material and the condition of the interior of the main building sewer line.

Radon Testing- Radon has become a subject of growing interest for home owners. Elevated Home Inspections uses state of the art continuous electronic monitoring devices that provide an hour-by-hour analysis of the test results and comprehensive reporting. Having a radon test conducted by an NRPP certified radon measurement professional provides detailed information on the potential effects radon may have on the property. In a real estate transaction, this information provides the necessary data to make an informed decision when buying or selling a home.
Education & Credentials
NACHI certified, NRPP certified, Sewer Scope certified, FAA sUAS licensed pilot