Guardsman Roof Inspections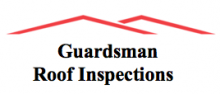 Guardsman Roof Inspections
Jim Lewallen
22431 Antonio Pkwy, Ste. B-687
Rancho Santa Margarita, CA 92688

Phone: 949-973-2063
Email: Click Here

Description of Services
Guardsman Roof Inspections. We are not home inspectors. We specialize exclusively in roof inspections for Residential, Industrial, and Commercial properties, providing professional roof inspection services for Individual Property Owners, Homeowners Associations, Property Management Companies, General Contractors, Investment Groups (REITS), Insurance Companies, Escrow Companies, & Realtors. Your roof is the most vulnerable part of your home or building, and it is the roof that is exposed to more of the direct and harmful elements than any other area of your investment, and it is the most-costly to replace.

With over twenty years' experience in the roofing and inspection industry, we know what to look for, when it comes to the quality and condition you your roof. And while having an experienced eye that can identify the clues to a deteriorating condition, our inspectors actually walk the roof elevations to discover those areas that cannot be seen from the top of a ladder, or from the hand of a high flying drone. Don't allow a superficial sense of security to catch you by surprise, when least expected. Guardsman Roof Inspections.

We Are Service Driven - Giving Peace of Mind

By offering independent Roof Inspection Services to our clients, our commitment and primary focus is toward the protection of your investment for your home or property. From this stance, we are not affiliated with any manufacturers, material suppliers, or roofing or repair companies. And by not being affiliated in any way with the installation or repair process, Guardsman has eliminated every element that could create a conflict of interest. By being firmly planted upon this position, you can be sure that we are dedicated to your needs only, positioned to give you the the most credible and quality oriented roof inspection that you would expect.
 
Guardsman's roof inspections are more than simply looking at a roof to determine whether it will last another 6 months, a year, or even five years or more, with the ultimate purpose in determining when a new roof can be installed. To the contrary. There will always be those who are willing to provide a service utilizing the easier method, but at Guardsman Roof Inspections, a thorough hands-on roof inspection is designed with your best interest in mind. With over twenty years' experience in the roofing and inspection industry, we know what to look for, and the various and many conditions that can only give experienced clues to a deteriorating condition, made real through the eyes of an experienced and hands-on inspector.
 
In this way, we know that everything we do during the Guardsman Roof Inspection process, is designed to help you protect your investment and maintain the value of your property. Within our service, unlike most others, we document all of the conditions and issues we find during the discovery process, and include the location, information about the condition, and where the location(s) exist. In this way, you maintain control as to whether it is time to expend the cost for a new and complete re-roof, or simply a tune-up that addresses specific repair areas, as necessary.  
​
With Integrity of Purpose as our sounding board, Guardsman Roof Inspection Services Will Not propose the need for more repairs than the true condition of your roof requires. Within this Purpose Statement, our underlining tone is that We Are Service Driven - Giving You Confidence in Peace of Mind.
​
Roof Conditions
 
As your roof ages, the more vulnerable it becomes, and the easier it is affected by age and deterioration. Even when your roof appears to be in good condition, a thorough inspection may reveal hidden or less obvious damage upon close inspection. Don't allow a superficial sense of security to catch you by surprise when least expected.
​
Your roof is the most vulnerable part of your home or building. This area is exposed to more of the direct and hurtful elements than any other area of your investment, and it is the most-costly to replace. Because of these facts, the roofing industry recommends having your roof inspected, even after the initial purchase of your property, at least every year, as part of your annual maintenance program.
 
With a maintenance schedule in place, you can have a greater level of confidence in maintaining the value of your property year after year.
 
Proper Roof Maintenance Will:
​
• Increase the life of your roof
• Save the high costs of roof replacement
• Protect your asset from costly damage

The Guardsman Advantage

All exterior structural components of the roof, including chimneys, vents and all types of penetrations, fascia, drip edge and/or edge metal, perimeter walls and metal wall cap, as well as areas of ponding on flat roofs should be inspected for damage and deterioration regularly. But Guardsman's roof inspections don't stop here, as it is just as important to perform close, visual inspections in areas regarding drains, scuppers, counter flashing, missing components, skylights, AC curbs, wall transitions, rusted areas, debris accumulation, and so much more.
​
Within Guardsman's detailed and comprehensive scope of our inspection process, areas of concern will alert us to problem areas that could be in the early stages of deterioration, whereby giving you, the property owner or responsible contact person, notice of the early warning signs that could help prevent expensive repair costs when left undetected. 
 
And when deterioration begins to develop in any areas that are not noticed in a timely manner, damage can occur to the underlayment, sheathing, joists, trusses, and more. Deterioration of all types, that begin with the exterior roof components are not limited to the exterior elevation. When left unchecked, damage can be seen to migrate into the interior elevations of the walls and ceilings, which have a high probability rate of creating damage to drywall, paint, and even carpet and flooring areas.
​
Internal and Structural Roofing Components
​
When roofs are not inspected regularly, interior structural damage can occur. Often, due to the lack of regular maintenance, interior damage is the first to be noticed. On sloped roofs, the location of the damage may not be directly over the location of the leak, whereby potentially causing additional damage to the substrate. Water follows the path of least resistance, which means that the source of the leak may not be above the area of the visible damage.
​
These types of issues can usually be eliminated by scheduling Guardsman's Regularly Scheduled Roof Inspections on a bi-annual or annual basis throughout the year. With these Regularly Scheduled Maintenance Roof Inspections on your calendar, you have the ability to wisely position yourself in a way to maintain the value and the integrity of your property, as you will be able to limit and even eliminate potentially expensive repair and replacement costs, not only to the exterior roof elevation of your building(s), but also to damage that could be incurred within the interior portions of the building structure.
​
Just give our office a call, and we will be happy to meet with you to discuss your specific needs and concerns in a way that is most beneficial to you and your investment.