Bug Thumpers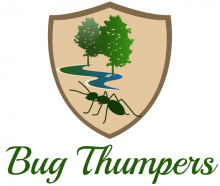 Bug Thumpers
Jason Hardy
2313 Woodson Rd.
Saint Louis, MO 63114

Phone: 314-518-0613
Email: Click Here
Website:
Description of Services
Looking for a termite inspection? Let Bug Thumpers take care of you. Fast and prompt I'll get it done. Bug Thumpers was founded in 2018 by Jason Hardy. Starting as a one man show I look forward to doing my very best to serve you in a prompt and timely fashion. With a keen eye I often see what others may have missed. I know what a stressful time moving can be, so I do what I can to make the inspection as painless as possible.

Serving St. Louis City, St. Louis County, St. Charles, St. Francois, Franklin, Jefferson, Lincoln & Warren.
Missouri Areas Served by Bug Thumpers
Services & Areas of Expertise
Termite inspections and pest control for residential, commercial & real estate.
Education & Credentials
State certified and insured.