Simple Choice Home Inspections, LLC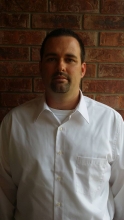 Simple Choice Home Inspections, LLC
Matthew Lewis
705 Wolf Creek
Cleburne, TX 76033

Phone: 254-205-6179
Email: Click Here

Description of Services
Think of a home inspection as an opportunity to address small property issues before they can turn into big structural problems. If you're getting ready to make an offer on a home or list your home for sale, or if you have concerns about your home's safety, call us now. Simple Choice Home Inspections, LLC can perform roof-to-basement home inspection services in Cleburne, Texas and nearby communities.

Pre-listing home inspections give sellers an advantage. Your home may have hidden problems that can lead to delays in the selling process. Avoid this by scheduling a home inspection with Simple Choice Home Inspections, LLC. We provide pre-listing home inspections to clients in Cleburne, TX and surrounding areas.

The thought of selling your home can be stressful. Keep your stress level at a minimum by hiring a home inspection company in Cleburne, Texas. The information in your home inspection report will allow you to:

*Make necessary repairs

*Feel confident in your asking price

*Avoid delays during the closing process

A dedicated home inspection company can help make the selling process smooth and straightforward. See our Home Inspection page for more information.

Call 254-205-6179 now to schedule an inspection!!
Texas Areas Served by Simple Choice Home Inspections, LLC
Services & Areas of Expertise
Simple Choice Home Inspections serves homeowners within a 60-mile radius of Cleburne, TX. Our home inspection services are designed to give you the tools you need to sell your home quickly, buy a home with confidence, or keep your current home in good repair.
Education & Credentials
Associates Degree in Behavioral Science
Bachelor's Degree in Occupational Safety and Health
Professional Real Estate Inspector License TREC# 22986
Insurance Adjuster (All-Lines) #2273271