Summit Home Inspection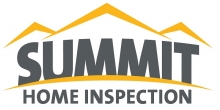 Summit Home Inspection
Steven Smith
PO Box 547
Hayward, WI 54843

Phone: 715-577-1034
Email: Click Here

Description of Services
Home Inspection Services
Whether you're a long time Wisconsin homeowner safeguarding your investment, a seller or a potential buyer of a northern Wisconsin home or waterfront property, a comprehensive home inspection will help you to determine immediate maintenance/repair needs, update/remodel potential and the overall safety and health of your financial investment.
Upon completion of the home inspection, you will receive an easy-to-interpret, photo rich, data driven report. I'll walk through the results to help clarify and align the findings with your desired outcome.
As a licensed well pump installer I can offer property transfer well inspections with water test and my POWTS inspectors license allows me to offer septic system evaluations.
Our home inspection service area includes much of northern Wisconsin including Ashland, Bayfield, Burnett, Douglas, Price, Rusk, Sawyer and Washburn counties.
Services & Areas of Expertise
Ashland, Bayfield, Burnett, Douglas, Price, Rusk, Sawyer and Washburn
Education & Credentials
Home inspectors license
Well pump installers license
POWTS inspectors license