Nonprofit Home Inspections - Eugene, OR Home Inspection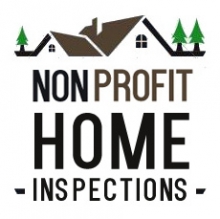 Nonprofit Home Inspections - Eugene, OR Home Inspection
Teman Montgomery
1745 West 34th Avenue
Eugene, OR 97405

Phone: 541-844-3535
Email: Click Here
Website:
Description of Services
Nonprofit Home Inspections is dedicated to empowering individuals to make safe, financially sound and environmentally friendly housing decisions. Check out our website for a home inspection in Eugene, Oregon, radon testing, sewer scopes, mold testing and more. We offer sliding scale services so that everyone can afford their own home inspections in Washington. We use thermal imaging and infrared cameras in all of our inspections in order to help find hidden defects. Scheduling is available 24/7 on our website.
Oregon Areas Served by Nonprofit Home Inspections - Eugene, OR Home Inspection
Services & Areas of Expertise
Eugene, Oregon home inspection, sewer scope, radon testing, mold testing, structural inspection, electrical inspection, plumbing inspection, roof inspection, ventilation inspection
Education & Credentials
Nonprofit Home Inspections has 1 licensed home inspector in Eugene, Oregon and the surrounding communities. Our home inspectors are licensed to conduct home inspections in Eugene, Oregon, Springfield, Oregon and surrounding communities.