JDA Home Inspection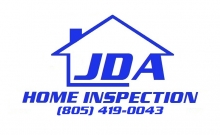 JDA Home Inspection
John Fleener
5235 Mission Oaks Blvd., #377
Camarillo, CA 93012

Phone: (805) 419-0043
Email: Click Here

Description of Services
At JDA Home Inspection we strive for excellence in the home inspection industry. We are always looking for ways to excel in the industry and thus bring a better product to our customer base. With every inspection under our belt, we bring more and more knowledge to our next inspection bettering ourselves, intern administering a more professional, higher quality inspection for our customers. At JDA Home Inspection we pride ourselves on being competitive, hardworking, honest individuals whose number one goal is customer satisfaction. We go the extra mile for our customers and our integrity and expertise show it. We know that without our customer base, we as a company would cease to exist and that is why it is our responsibility to ensure quality over quantity. JDA Home Inspection strives to be competitive in every facet of the market including: price, knowledge, reliability, professionalism, customer service, flexibility, adaptability, and report turnaround time. We use the most current, up-to-date, state of the art tools and procedures to help us administer the most thorough, accurate, unbiased assessment of property money can buy. With our goal being customer service and our name backing everything that we do, we will continue to bring the best, most qualified home inspection in the market. We do it our way because that is what our customers want and if we did it any other way it wouldn't be the JDA way. We inspect the right way…the only way...the customer's way… the JDA way.
California Areas Served by JDA Home Inspection
Services & Areas of Expertise
At JDA Home Inspection we inspect a multitude of items at every inspection. A standard inspection includes a non-invasive non-technically exhaustive visual and mechanical overview of all of the properties vital systems including but not limited to:

·Roof, vents, flashings, and trim

·Gutters and downspouts

·Skylight, chimney and other roof penetrations

·Decks, porches, stoops, walkways, and railings

·Eaves, fascia, and soffit

·Exterior grading and drainage

·Basement, foundation and crawlspace

·Water penetration

·Foundation movement

·Heating systems

·Cooling systems

·Main water shutoff valves

·Water heating system

·Interior plumbing, fixtures, and faucets

·Drainage sump pumps (with accessible floats)

·Electrical service line and meter box

·Main disconnect and service amperage

·Electrical panels, breakers and fuses

·Grounding and bonding

·GFCIs and AFCIs

·Fireplace door, damper, hearth

·Insulation and ventilation

·Garage doors, openers, and safety sensors

Education & Credentials
At JDA Home Inspection we are held to the highest standard of practice. With over 15 years in the construction field we are completely certified by the International Association of Certified Home Inspectors and we follow their standards of practice as well as their code of ethics.

We currently hold a Certified Master Inspector ranking. This is one of the highest levels a home inspection firm can achieve.

JDA Home Inspectors receive top notch training from InterNACHI and must adhere to InterNACHI's standards including but not limited to:

·Pass InterNACHI's Inspector Examination every year.

·Adhere to the industries Standards of Practice.

·Abide by InterNACHI's Code of Ethics.

·Follow a strict continuing education policy that requires a minimum of 24 hours of continued education classes per year.

·Complete the InterNACHI ethics obstacle course.

·Pass the InterNACHI Standards of Practice quiz.

·Sign an affidavit legally agreeing to continue to adhere to all InterNACHI standards, ethics, and educational requirements.

·Maintain an education log.

·Attend at least one chapter meeting or educational seminar every two years.


·Successfully complete InterNACHI's comprehensive Standards of Practice course and examination, Roofing course and examination, Structural course and examination, Electrical course and examination, Plumbing course and examination, Inspector Safety course and examination, Wood Destroying Organism course and examination, 25 Standards course and examination, Moisture Intrusion course and examination, Water Heater TPR Valve course, Emergency Exit course, Log Home course and examination, Mold Inspection course and examination, Commercial Inspection course and examination, and Foundation Walls and Piers course and examination.

·Complete at least one advanced inspection course every two years.