American Home Inspection & Thermal Imaging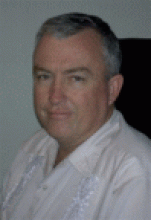 American Home Inspection & Thermal Imaging
John McKenna
Serving All East
Magnolia, TX 77304

Phone: 888-818-4838
Email: Click Here

Description of Services
Thermal Imaging, Certified Master Inspector, 25 Yrs Exp, Serving All East Texas, TREC #4565, 7 Days Wk.

Certified, Licensed and Insured... We work for our Client and not for the Realtor. Our advanced methods and technology help our Clients save thousands of dollars.

Because of our thermal imaging we can see what others can only guess about, including hidden moisture issues, electrical hot spots, HVAC issues, energy deficiencies, structural defects and more...

Plus we include... foundation, drainage, roofing, attic, walls, electrical, plumbing, Heat-AC, applicances, and more.
Services & Areas of Expertise
Serving All East Texas From Dallas To Houston
Education & Credentials
President - Master Inspector Certification Board
FLIR (ITC) Certified Thermographer
TREC Approved MCE Instructor
Infrared Certified Trainer
http://www.infrared-certified.com