A B Home Inspections, Inc.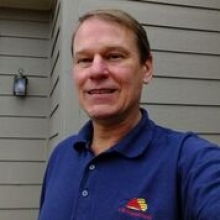 A B Home Inspections, Inc.
Jim Waddell
1678 Montgomery Hwy #104
Birmingham, AL 35216

Phone: (205) 881-3200
Email: Click Here

Description of Services
Let me start off by making you a BIG Promise. If we inspect your home or condo and you are home inspection birmingham al, home inspectors birmingham al, home inspectors in birmingham al
not 100% satisfied with our inspection – you pay absolutely nothing for the inspection.

After more than 16 years in the Home Inspection Business, I've seen many fly-by-night Home inspectors come and go. I feel sorry for the home buyers that are victimized by these unscrupulous operators.

I'm so confident in our inspections that I'm willing to put my money where my mouth is.

You see, I understand this is an important step in your life. This guarantee is just one more way to demonstrate my desire and commitment to meet and exceed your expectations. Also, I want to ensure you have an enjoyable real estate experience.

So at AB Home Inspections I offer a simple, no weasel words guarantee. Attend your Birmingham, AL home inspection, and if for any reason you're not satisfied with the "Quality" of the home inspection service, tell the inspector before receiving your report and we'll either make it right, or you don't pay the home inspection fee!
Services & Areas of Expertise
RESIDENTIAL HOME INSPECTIONS

What We Inspect:

Electrical
Services Services Electrical Plumbing Appliances We look for deficiencies in the main panel, subpanels, branch circuits, connecting devices, lighting fixtures, wiring and outlets.

Plumbing
We check the types of materials used and inspect for proper function, leaks, flow and drainage of all fixtures in the system.

Appliances
We will operate and check all appliances such as ovens, dishwashers, microwaves, refridgerators, and more.

Heating & Air
A/C and Heating Units We operate the systems to determine if they are cooling and heating properly and safely, and try to determine if there are any defects. We routinely screen for carbon monoxide. Fireplaces are also inspected.

Insulation
We inspect the insulation in the attic and determine if it is adequate for the home and spread out properly. We will give you and approximate R rating . We also check storm window, thermo pane windows and etcetera.

Landscaping
We determine if the property is properly graded to insure that water is diverted away from the foundation. Landscaping is also inspected.

Roofing
We inspect the roof for shrinkage, crumbling, cracking, blistering, moisture, and other defects. Interior load bearing walls are inspected for stress and warpage.

Masonry construction is inspected for settling, cracks, water penetration, etcetera. Structure We check the condition of the siding. We check the condition of the caulking to determine if the exterior of the home is properly sealed.



COMMERCIAL INSPECTIONSCommercial Inspection. A B Home Inspections commercial inspections are much more than just a residential inspection. We use the ASTM Standard E2018-08 for guide the your report. Many commercial property buyers found this a standard they understand and helps them make a decision on the present value of the property they are wanting buy.

A B Home Inspections commercial inspections are much more than just a residential inspection. We use the ASTM Standard E2018-08 for guide the your report. Many commercial property buyers found this a standard they understand and helps them make a decision on the present value of the property they are wanting buy.

What is the difference between a Home Inspection and a Commercial Inspection?

Commercial inspection

Based on ASTM Standard E2018-08
Helps investor understand cost of repairs in Short Term and Long Term

Home Inspections

Based on State of Alabama Building Commission
Gives Home buyers list defects found