Avalon Home Inspections Inc.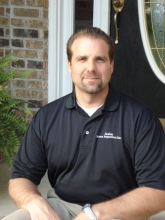 Avalon Home Inspections Inc.
Joe Kelley
112 Big Cotton Trail
Mcdonough, GA 30252

Phone: 404-578-7016
Email: Click Here

Description of Services
Avalon Home Inspections Inc.

Serving the Greater Atlanta Area

proudly adheres to, and exceeds, the Standards of Practice and Code of Ethics established by the American Society of Home Inspectors (ASHI).

The ASHI Standards are the recognized "Gold Standard" in the Home Inspection Industry.

Established in 1976, ASHI is the largest and most respected professional association for home inspectors in North America, with 6,000 members.

The ASHI Standards, as performed by Avalon Home Inspections Inc, include a visual inspection of the:

Structural System
Exterior
Roof
Plumbing
Electrical
Heating System
Central Air Conditioning
Interiors
Insulation & Ventilation
Fireplaces & Solid Fuel Burning Appliances
If you are searching for an inspector, I understand that you have many choices. That is why I would like to explain to you why I am the best choice for your home inspector. I realize that this home, or building, you are purchasing is a huge investment, and it is my job to do my best to protect you from major defects. My goal is to be prepared when I arrive at the home and to be proud to represent you. I will record all my findings for you, help you understand the implications of the findings, and direct you as necessary to a corrective resolution. My report is computer generated with digital pictures, and arrows pointing to any problems. The report is clear and easy to understand. I will make every effort to discover and report any defects or areas of concern to you. After you review your report, you will feel confident that I was thorough and had your best interest in mind. For personalized service, please call me now to schedule an appointment, or go to my online calendar and schedule an appointment at your convenience.


Thank You.


Joe Kelley

404-578-7016

"Whatever you do, work at it with all your heart, as working for the Lord, not for men"
Colossians 3:23

Georgia Areas Served by Avalon Home Inspections Inc.
Education & Credentials
Each of our inspectors is CERTIFIED by the ICC (formerly CABO). They are also certified by ASHI, the American Society of Home Inspectors. We are also full members of GA-ASHI, the local chapter of ASHI. Each of our inspectors must pass the National Home Inspector Exam NHIM. Each Inspector must obtain a state police background check and are approved members of EthicalInspectors.com. IUSA Certification, Bonded and Insured.