Inspekto Home Inspection Service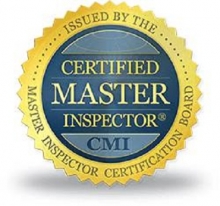 Inspekto Home Inspection Service
Jeff Karlsons
1083 Sharon Rd
York, SC 29745

Phone: 803-371-4776
Email: Click Here
Website:
Description of Services
Buy or Sell a Home with Confidence!
At INSPEKTO we know our clients want the very best home possible, after all it is one of life's greatest investments.
A Home Inspection by INSPEKTO is for your security and peace of mind. You will receive a thorough, in-depth visual examination of the structure and operating components of the home performed by an AHIT trained professional. You will also receive a computer generated report with digital pictures the same day.


Areas Inspected:
Grounds and Exterior Components
Roof, Chimney, Flashing, Valleys,
Siding, Trim, Windows, Doors, and Storms
Gutters, Downspouts, Drains
Driveways, Walkways, Patios, Decks, Porches, Sunrooms
AC Units, Heat Pumps, Gas Packs
Interior Components
Heating Systems
Plumbing Systems
Electrical Systems
Walls, Floors, Ceilings, Windows
Attic, Crawlspace & Basement
South Carolina Areas Served by Inspekto Home Inspection Service
Services & Areas of Expertise
Services Offered:

Residential Home Inspections
FHA/HUD VA Manufactured Home Foundation Certifications.
Inspections for Home Sellers & and Buyers.
New Construction.
Small Commercial.
Re- inspecting
Air Quality Testing including Mold.
Well Water Sampling (Chemical/Bacteria/Lead).

Radon Testing.
Weekend Inspections ($25.00 extra charge).
CL100 (termite). Rock Hill area $75.00. Charlotte $75.00.
Education & Credentials
CMI Certified Master Inspector
InterNachi Certified
AHIT Certified
ESA Certified
ICA2 Mold and Radon Certified
SC Lic#1714
NC Lic#2866