Vango Inspections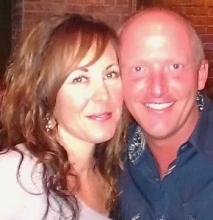 Vango Inspections
Jason VanGotten
2460 Stout Street
Denver, CO 80205

Phone: (720) 204-3366
Email: Click Here

Description of Services
Your Premier Denver Metro Home Inspection Company | Let this experienced Denver Metro home inspector company help keep you from buying The Money Pit. We'll alert you to any and all health or safety issues and maintenance needs of the home you're looking to buy.

Vango Inspection will be your home buying or selling advocate! We are committed to providing you with outstanding service. We're highly experienced and extremely thorough. If you're looking to buy or sell in the Denver Metro area, we can help!

Vango Inspections has been providing Home Buyers/Sellers Inspection, Pre-Listing Inspection, New Construction Inspections, One Year Home Warranty Inspections, Radon Testing, Home Maintenance Analysis, Tenant/Landlord Dispute Inspections and Concierge Service to home buyers and home sellers in the following areas of Lakewood, Centennial, Golden, Englewood, Thornton, West Minister and Brighton since 2006.

Services & Areas of Expertise
Our Services

A Home inspection can help you buy or sell your home with confidence and I'll provide invaluable help in turning you into a knowledgeable consumer. Home owners can identify problems in the making and take preventive measures to avoid costly repairs.

Our service to you is primarily one of education. Our goal is to give you a better understanding of the physical condition of the property so that you can make a well-informed decision. We will also endeavor to keep our findings in perspective…after all a cracked pane of glass does not have the same implications as a cracked foundation. You can choose from hard copy delivery, e-mail delivery, or download the report (with your login information from our website) all within a few hours of the actual inspection.

The Day of Inspection

In order to make sure that the day of your home inspection goes smoothly, we recommend the following:

All utilities should be turned on prior to the start of the inspection (electric, water, and gas).
All pilot lights should be lit.
Storage and clutter should be moved or removed to allow access into all areas.
Confirm with the seller and/or real estate agent to allow access to the property.
Bring any questions or concerns that you may have about the house to discuss with your home inspector. If the property is part of a Home Owners Association (HOA), bring at least the last two months of the meeting minutes to the inspection with you.
We will arrive on-time, please be ready for us to inspect your home. We will take all notes necessary and follow-up with a detailed report that documents the condition of the property. We welcome you to come along during the inspection and encourage you to ask any questions you may have about the home.