Ohio Home Inspectors LLC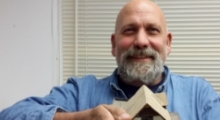 Ohio Home Inspectors LLC
Jerry Salontay
13645 Bass Lake Rd.
Chardon, OH 44024

Phone: 216-276-6365
Email: Click Here

Description of Services
The right inspector, right away. American Society of Home Inspectors (realtor preferred) same day electronic report. (usually about 35 pages) covering all areas of your home. All of NE Ohio area. Home Inspections, Commercial Inspections, Construction Inspections, Mold Inspections and Testing. A home inspection is a thorough walk-through of a home conducted by a professional inspector. While inspections can be conducted for many reasons, they are most often conducted when buying a home, to reveal any issues that might become problems. An inspector will examine everything including the roof, plumbing, electrical systems,heating and air conditioning units, insulation, and much more. We offer services for Foreclosures, Rehab Homes, Home Repairs made by contractors, Insurance Inspections, Seller Inspections for home disclosures and New Home Warranty Inspections. Remember a home inspection should be seen as an investment rather than an expense.
Services & Areas of Expertise
Basic property inspection.
Additional inspections for water testing, wood destroying insects, mold,and radon.


Education & Credentials
Ohio Licensed:
Radon Testing
Wood Destroying Insects
Fire Protection
Asbestos Supervisor
Electrical Inspector
Electrical Contractor