Homebase Home Inspections LLC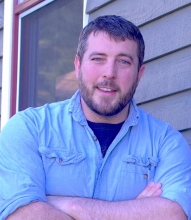 Homebase Home Inspections LLC
Michael Delaney
4970 12th Ave S
Seattle, WA 98108

Phone: 2066616536
Email: Click Here
Website:
Description of Services
Buying a home is one of the biggest and most exciting decisions you'll ever make. But before you do so, you'll need a thorough and detailed home inspection from a qualified home inspector.

Whether you're bidding, buying or selling, I will work to ensure that your best interests are protected and that you have as much information as possible to make an informed decision.​

Services

In a Pre-Inspection, I go through the property to verbally identify major defects and overall condition to help you make an educated decision and avoid costly surprises down the road. This is often used by clients BEFORE bidding on a property in a competitive multiple-offer market.

A Full Inspection is a thorough and detailed inspection of all exterior and interior surfaces and systems, with a walk-through at the end explaining the marginal and defective issues. I will inspect all accessible areas, including roof, crawl spaces and attics. An easy-to-read written and picture report will be emailed to you later that evening or early the next morning.

I look forward to working with you.

Mike Delaney
Home Inspector / Owner
Seattle, WA
Washington Areas Served by Homebase Home Inspections LLC
Services & Areas of Expertise
Homebase Home Inspections
Education & Credentials
BA in Construction Management
WA Home Inspector License #1582
SPI License #92867
E & O Insured
NACHI Certified
Worked in various construction trades since 2000.