Ultra-Tech Home Inspect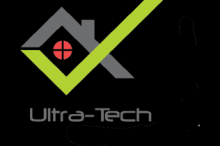 Ultra-Tech Home Inspect
Darren Weaver
281 Dry Fork Rd. S
Gallatin, TN 37066

Phone: 615-937-8107
Email: Click Here

Description of Services
Ultra-Tech is a Home Inspection service provider that advances the home inspection standards with technology equipment innovation that makes home inspections much more reliable and effective in defect identification, yet affordable for every home buyer/seller.
At Ultra-Tech we believe that excellent service is a matter of dependable results and a systematic approach to each home inspection.
To add value to each inspection, we offer free additional services to our customers, such as a tree inspection and pool/spa inspection. We also add a free Infrared Thermographic scan of each bathroom to help detect the presence of moisture from water leaks which can lead to mold issues or structural damage.

Tennessee Areas Served by Ultra-Tech Home Inspect
Services & Areas of Expertise
Residential Home Inspections; Development of patentable equipment for the inspection industry
Education & Credentials
Certified Professional Inspector with the International Association of Home Inspectors; Tennessee Licensed Home Inspector; Engineering Design