Home Inspections by J. A. Thibodeau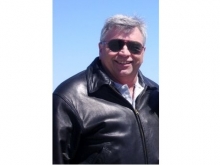 Home Inspections by J. A. Thibodeau
Jerald Thibodeau
611 River Road Weare
Manchester, NH 03281

Phone: 603-529-7330
Email: Click Here

Description of Services
Home Inspections by J. A. Thibodeau is a full service, New Hampshire based Home and building inspection Company with over 3 decade of service and experience in the New Hampshire area.
Our services include Water and air quality testing, Radon and Mold testing, as well as septic system inspection. We are certified to perform Mold and air quality assessments. Our experience allows us to inspect your private water well performance. Unlike many inspectors, Home Inspection by J. A. Thibodeau can complete most inspection without outside contractors. Call for your appointment today.
New Hampshire Areas Served by Home Inspections by J. A. Thibodeau
Services & Areas of Expertise
Home Inspections, Septic System Inspections, Air Quality Testing. Radon and Water Testing, Mold Sampling, Septic Inspections and Indoor Air Quality Assessment. Residential Home and Building Consultations.
Education & Credentials
Licensed by the State of New Hampshire. Certified by the National Association of Certified Home Inspectors (NACHI)