USI Custom Outdoor Living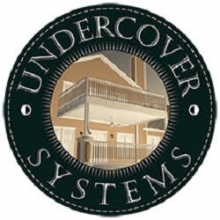 USI Custom Outdoor Living
Robert Greaves
10605 SE 240th St #102
Kent, WA 98031

Phone: 855-874-2233
Email: Click Here

Description of Services
Undercover Systems is the exclusive provider of under deck ceilings, which is a patented system designed to be installed underneath your deck. The deck is waterproofed, and the area underneath will have a finished appearance. Once installed, clients can enjoy this area as anything they image. This could be used as a kids' space, grilling out, storage, outdoor living room, play room, screened in room, hot tub area, cigar room, outdoor kitchen, or workshop. The system allows for proper ventilation under the deck, as it does not attach directly to the underside. The panels are completely removable for future access, which enabled debris removal or even future construction. This patio cover also protects your home against under-deck erosion, Splash back, and water leaking into the house.

The Undercover System is Perfect For:

Under Deck Ceiling
Outdoor Living Rooms
Under Deck Roof
Underdecking Storage Space
Outdoor Kitchens and Grilling Area

You can install lighting and electronics under the deck after the product has been installed. This is because the panels are completely removable. Our company has been around for over 20 years, and we have been servicing Seattle (and Portland) for over a decade with our reliable, long-lasting and durable product. Thanks for visiting us here, and be sure to check out our site for more info.
Services & Areas of Expertise
Underdeck Undercover Systems, Under deck system, outdoor living room, under deck patio