Horizon Home Inspections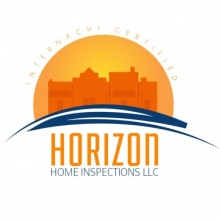 Horizon Home Inspections
David Falter
85 8th Ave
Tiffin, OH 44883

Phone: 419-618-2772
Email: Click Here

Description of Services
Horizon Home Inspection was founded in 2008 by David Falter. I perform and write the inspection myself not an employee. I cover all of Northwest Ohio on a regular basis and on the Erie Islands. I also perform inspection in the rest of Ohio if requested. Home Inspections usually last 1.5 to 2 hours depending on size and condition of the property. Whole house inspections cover electrical, framing, heating, cooling, plumbing, insulation, roofing, the exterior of the property. I also include free interior gas line inspections. Mold, Radon, Pest, Water Quality are also available upon request.
Services & Areas of Expertise
Whole house, mold, interior gas lines, water quality. Pest and radon are subcontracted.
Education & Credentials
NACHI certified. Master Home Inspector certificate from Hondros College. Licensed in Toledo, Ohio. Studied Architecture and Construction. Real estate investor.