Full Service Home Inspections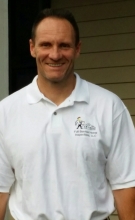 Full Service Home Inspections
Jeff Bennett
510 Hawthorne ave
Mount Pleasant, SC 29465

Phone: 8435932720
Email: Click Here

Description of Services
We offer home inspections starting @250.00 FREE Crawl space & FREE Moisture Meter Readings.Jeff Bennett follows the inspection industry's most comprehensive Standards of Practice and He abides by a strict Code of Ethics
He continually update his training & education by taking the industry's most rigorous Continuing Education,
He uses the latest in inspection tools and reporting software which allows him to provide same day reports.
He inspect your home as if it were his own.
He provide a meticulous home inspection which includes the entire attic.

Jeff Bennett educate's his clients during the home inspection, so whether you are a buyer, seller, or a current homeowner you will receive an unbiased opinion regarding the condition of the property. Full Service Home Inspections will provide you with information so you can have Peace of Mind. Give us a call and experience the Full Service Home Inspection Difference ... Where the Inspection is Just the Beginning.
South Carolina Areas Served by Full Service Home Inspections
Services & Areas of Expertise
Home Inspection, Real Estate Home Inspections, Pre Listing Home Inspection, Builder's warranty inspections, 4 Point Home inspections, Attic Inspections, Crawl Space Inspections, Moisture Inspections.
Education & Credentials
License RBI 48844, BS Environmental Science, InterNachi Trained