Homewise Inspections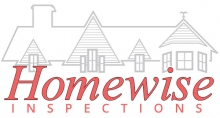 Homewise Inspections
Thomas Speerstra
23484 Waubascon Rd
Battle Creek, MI 49017

Phone: 616-262-8721
Email: Click Here

Description of Services
HOMEWISE was born in the spring of 2004 and has experienced unparalleled acceptance and growth since its beginning. Since then, the fastest growing Home Inspection Company in the South West Michigan area has added the services its customers need most, and provided a level of quality and commitment the inspection industry has never seen.

Homewise continues to be based in the Battle Creek / Kalamazoo / Grand Rapids area and is very proud to have earned the support and trust of the people in the area.


The Homewise professionals take great pride in the work they do and the services they offer. Our inspection findings may be sent to the office of the Realtor you have chosen to work with or to your home, or both. In addition, our Homewise professionals are truly happy to arrange for a personal, informative review of the inspection findings with our customers at no charge.

AFTER THE SALE

Homewise Pros know that there are often questions that arise regarding the home after the sale is completed. For this reason, Homewise maintains a complete and accurate copy of every Homewise inspection report we deliver.

In the event that you have questions after the sale, please feel free to call us and make use of our FREE "Answer Man" services regarding the condition of your home or the operation of any of it's systems. If we are unable to answer your question or solve your problem over the phone, arrangements may be made for a visit by a Homewise professional to assist you with solving your problem.

Services & Areas of Expertise
On line, same day inspection reports, pest same day, radon two days, mold test results in 24 hours.
Home inspections are guaranteed! See the web site @ www.homewisepros.com.
Education & Credentials
Complete inspection services. Home, Pest, Radon, Mold. testing and inspection anywhere in SW Lower Michigan. Serving the home buying public and real-estate community since 2004. Check us out on line.
Nachi and ESA Certified

Over a decade of inspection experience. References on web site.

Relocations are a specialty. We have no problem operating on behalf or absent buyers!
Comprehensive reporting, always!